Food In Isla Mujeres
Sopes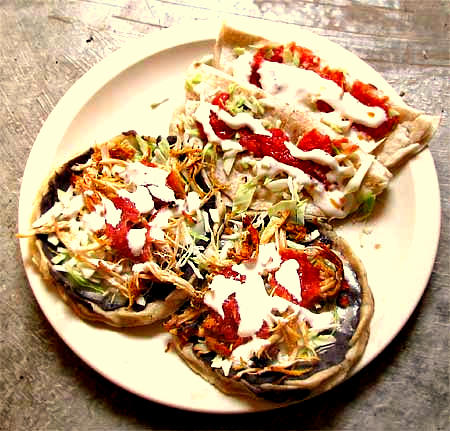 Sopes are in the foreground, with empanadas on the back half of the plate.
Sopes ("SOH Pays") are panuchos topped with ham or chorizo and cheese. Their tortillas are puffy and thicker and can be greasy. Usually white flour (harina blanca) of wheat is added to the masa.
This link takes you to my post about panuchos
. Snacks like this are called "antojitos"or "botanas. They cost about a dollar each.
The sope is on the left, with a nopal salad on the right.